How to Write a Good Short Story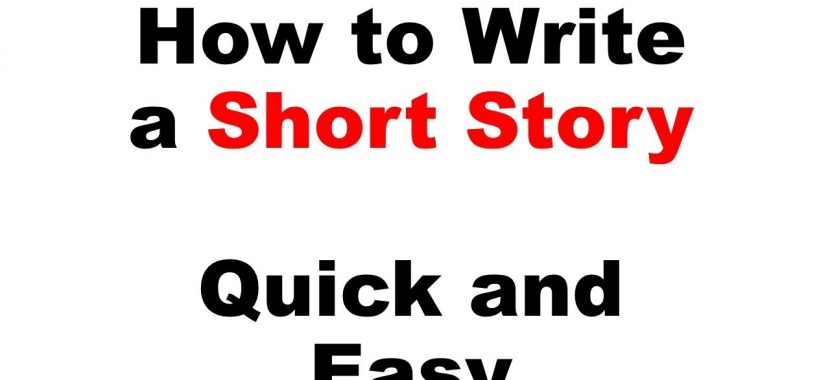 Article Published on:
Quick Guide to Writing a Short Story
Is type of paper differs from a novel, as well as from other literary forms, since it implies a short length, so you don't have enough space for complicated dialogues, or perfectly described characters. Generally, we can distinguish ten steps of writing a short story:
Figure out what your story is about.
Define where you're going to publish your work.
Focus on the plot, and define the substantive core of your story.
Develop characters and circumstances.
Choose a point of view.
Write a short, one-page outline.
Write a catchy and interesting first paragraph.
Develop the idea, and write conclusions.
Do a proofreading, overwrap your text into a good structure.
Finally, create a title, and publish your story.
While writing a novel, you have enough space to create complicated characters, and develop a creative scenario, a short story is usually focused on a particular idea, image, or symbol. Thus, your goal is to create a short scenario that will fit into a couple sentences. You can use various images and symbols, to make your short story more vivid and deep, without making it longer.
Such a short form also gives you certain advantages, since your story can be published in various magazines, anthologies devoted to a certain topic, or on different internet websites. Before you start writing the core of your story, we suggest you to consider where you're going to publish it. Take into account the required word count, as well as features of formatting. Find necessary contacts, and check which topics are most popular in this publication.
You will save a lot of time on the proofreading, if you check formatting options before you start. It's much easier to start writing a story in a proper way, than to rebuild structure of the complete story afterwards.
When you figure out all necessary technical features of the story, get right to writing, and find a focus. You have to determine what exactly the most important point is, and how exactly it develops. Analyze your background, and why you want to express this idea. You have to consider your motivation, in order to get your main lineright, so you could follow it all the way. According to statistics, the most successful short stories are less than 3,500 words long, so every word must have a purpose and sense.
When you define your idea and motivation, building a story will be much easier task. Now you have to outline your characters. Many writers underestimate this stage, but such writers never write successful stories (unless they are literary geniuses). Once you have an outline, you can clearly understand your direction, writing the whole story according to a particular structure. Your goal is to make your story imbued and consistent.
If you want your characters to be vivid and deep, consider all necessary features of real people. Define how your character looks, where he or she lives. Think of a background that influenced its behavior, and what role it plays in your short story.
We also suggest you to make outlines for settings. Every story develops in certain conditions, so define these conditions, and think of what you can say using settings. A proper setting is able to create necessary emotional atmosphere, it can give a hint on certain events.
Choose point of view carefully, since this is another tool that has an impact on readers' perception. Writing from the first person, this character will look more significant, being perceived as a key figure.