How to Quote a Book in an Essay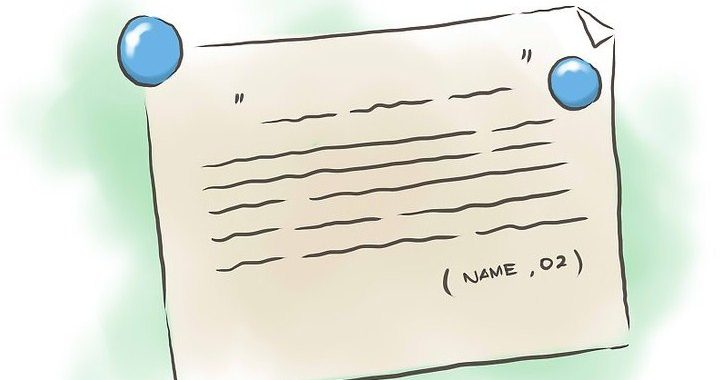 Article Published on:
If you want to support your point, a good quote can do it. Quotes allow you to mention an opinion of somebody authoritative, as well as use evidence acquired by other authors. However, if you want your essay to look professional, then you have to know how to use quotes properly. There are several citation formats, such as MLA, Chicago, and APA. Your quotes must be written according to one of such formats, and all authors must be cited properly. Otherwise, these elements of your text will be considered plagiarism. Along with in-text quotes, you must write a separate reference page, which may vary depending on the chosen citation format. Now let's consider quoting in more details.
MLA Style
The MLA style implies writing the author's name and the number of the cited page in text. In case you use a quote from poetry, you have to specify the line instead of the page number. This style is different from APA because here you don't need to provide the year of the source in the body of your paper. However, you must do it in a references section at the end of your essay.
In MLA style, there are two general types of quotes: long ones and short ones. Short quotes are less than four lines (for prose) or less than three lines (for poetry) long. Such quotes are written in quotation marks and followed or preceded by the author's name. In case the author's name is placed after the quote, you have to write it in parentheses. Don't write "p." or "page" before page numbers. If your source includes some punctuation marks, you have to include them in your quotation.
Introduce your quotes. Write transitional phrases that will help your readers perceive your quotes in the context. For example, start your quote with the phrase "According to…" or "The author states that…". In case you have mentioned the author's name in such a transitional phrase, you can write only the page number in parentheses, after the quotation.
If your quote is long, write it as a separate segment of the text, indenting this segment by one inch from the left. If such a quote consists of several paragraphs, each paragraph must be indented by an additional ¼ inch. Don't forget about double spacing that must be used throughout the entire paper. The author's name and a page number should be written at the end of the quote, after the period, in parentheses. When citing poetry, separate the lines with this symbol — "/".
When using several quotes from one source, you have to write them as a separate block, even if each one of them is short. In this case, you have to separate quotes by using ellipses (…). The same method allows you to get rid of unnecessary parts of your quote. if you need to make any notes within a quotation, write your own words in brackets — [like this].
Internet sources are tricky. In this case, some data may be unknown. If you don't know the year of the article or its author, try to find as much information as you can.
APA Style
The American Psychological Association provides another citation style. Here you have to specify the author's name and page numbers, along with the year. This style also requires you to write "p." before page numbers.
Any quotations that are less than 40 words long are considered short. The author's name, pages and the year are written in parentheses unless you have mentioned the author in the introductory phrase before the quote.
Long quotations must be written in a separate block which is indented by ½ inch from the left side. In case your long quote includes more than one paragraph, each next paragraph must be indented by an additional ½ of an inch. When paraphrasing some source, you also have to specify the author, page numbers, and the year of publication.
When citing more than one author, use the "&" symbol to combine two names. Please note that the names of two different authors must be written in alphabetical order.
When citing a source from the internet, you don't need to include page numbers in your quotations. Write the number of the paragraph instead. Sometimes you may not know the date of a certain article from the internet. In this case, use an "n.d." instead. If you don't know the name of the author, you are allowed to use the name of the article.