Expert-Editing.org Review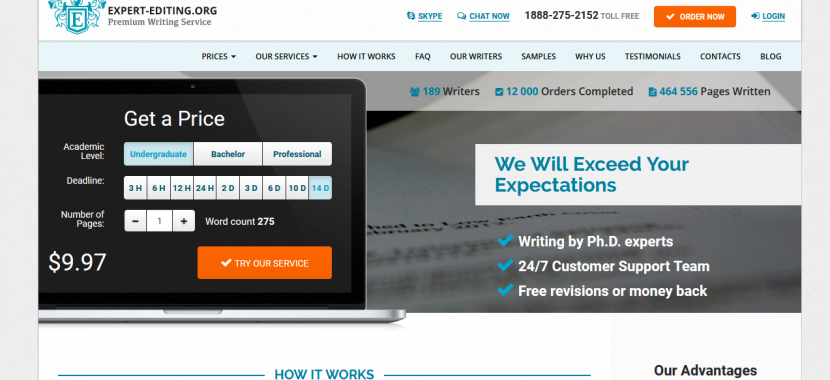 Article Published on:
Next service I decided to check is Expert-Editing.org .If you look at the name, you will definitely say they provide editing and proofreading services. Of course, they do. But they also can write papers from scratch.
Anyway, I wouldn't even pay much attention to the service if they didn't call themselves a "Premium Writing Service". I just needed to try them.
I was thinking about sending them one of the essays I ordered from other services for editing. But then I remembered perhaps all writing services offer editing/proofreading. So I decided to order another paper.
Before I am going to tell you about the service and quality, I'd like to say couple words about website's usability.
When the page is loaded, you see an order form in a form (irony intended) of a laptop screen. Above is a menu with many sections where you can find whatever information you may be looking for: FAQ, essay samples, testimonials, contact information, etc.
In fact, if you scroll down a little, you'll see some information of each section above mentioned. In my opinion, there is too much text on the main page. It diverts a visitor's attention away. However, right on top you'll find all ways to contact their support team: Skype, live chat, phone call. And an Order Now button.
Speaking of ordering, the form is quite the same as on one of the sites I've already written. It is a little inconvenient because you cannot see what is going next unless you finish the current step.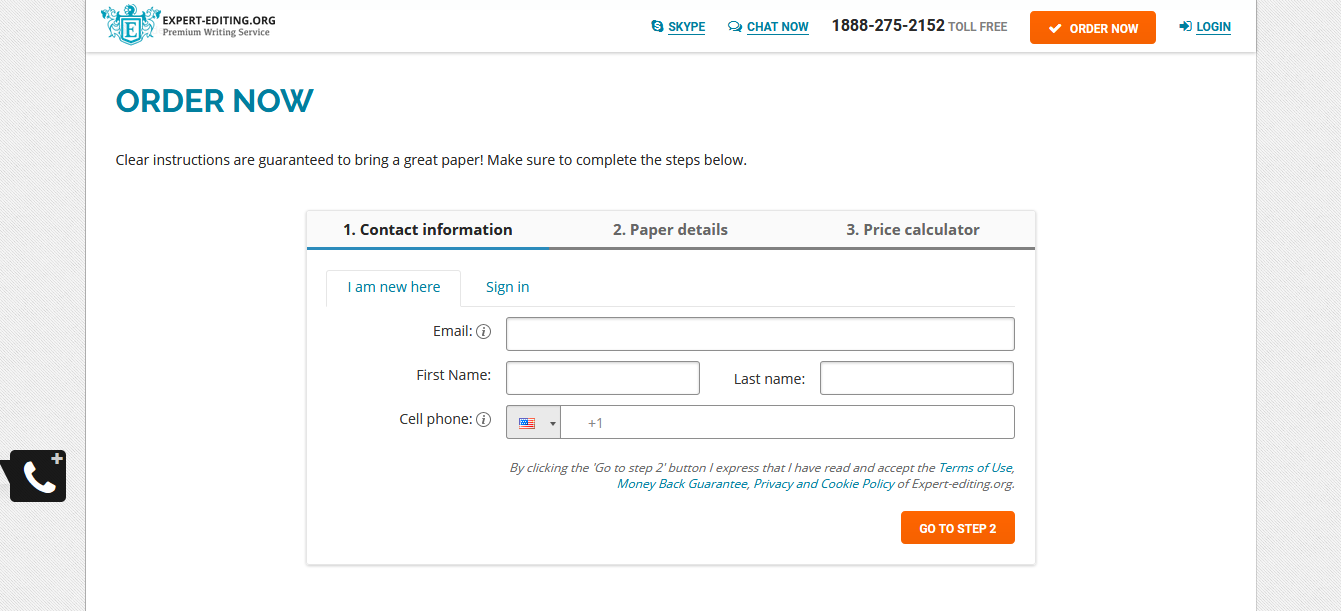 As for the editing part, they provide three types of editing: basic, standard, and premium. As I understand, the basic editing lies in proofreading, no more. It may be fine for those who aren't sure whether they can write correctly. Anyway, other two are more about the very editing relying on stylistics and vocabulary level.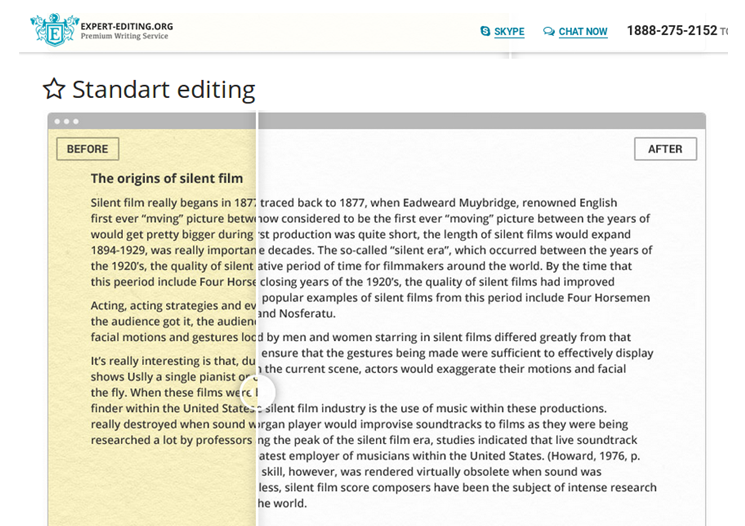 Now I'd like to say a couple of words about the order I placed.
It did not take much time. A few minutes, as with every online writing service. The price does not differ from that of other services. Well, if you paid $10 per page on another site, here it will cost you $9.97. Maybe it's a usual marketing strategy, but for some people couple cent difference doesn't matter.
If you check their Price page, you'll see not only a price table but also some extras they offer to your paper. Those are plagiarism report, a top writer, VIP customer service, an abstract page, editor's check (it would be strange if an editing service didn't provide one), used sources, a table of contents, and an outline.
I got my paper in six days as I expected (because the deadline was in six days). It must be the first time I didn't have to send my paper back for revision. It doesn't mean the service is perfect and best of all. I just was lucky.
And I wish you to be lucky too.