Complete Guide to A Perfect Speech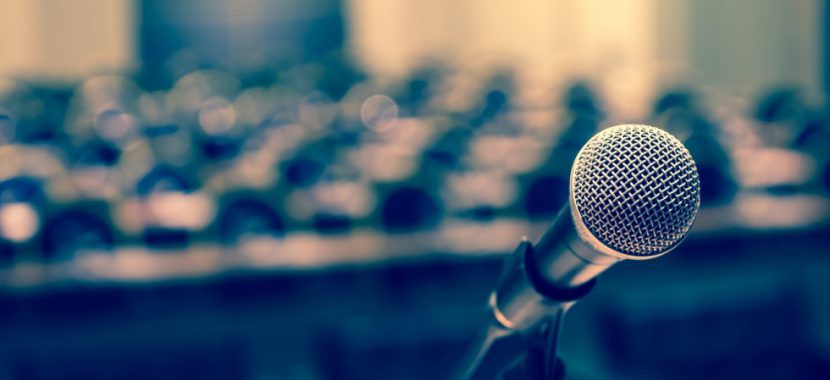 Article Published on:
Complete Guide to A Perfect Speech
Giving speech has always been hard. In the then days only professional orators could influence the crowd with just one word. We have done research and asked expert speechwriters to give us sound advice on how to write a perfect speech. Below you can find a complete guide to a speech you have been dreaming about.
Too Much isn't Always Good
As most studies show, people cannot keep in their head too much information. That is why make your speech informative, but do not tell too much. Pick main ideas that you want to convey and stick to them. Give little information, but make it sound truly important.
Talk to Your Audience
Remember that a speech is supposed to be pronounced not read. For this reason, write like you talk. Do not use complicated sentences that are difficult to perceive. Better use two short sentences, instead of one long. Forget about big words that are impossible to understand. Your speech should be easy for a listener to hear and perceive. If you want people to dive into the flow of your speech, make it sound more conversational. Appeal to your listeners. Use questions like 'See? Got it?' This is how you will create a connection between your audience and you.
Be specific
Do not use over generalized and vague expressions. Be specific. If there is a concrete problem, tell about it. Think as if you are your audience. What can interest them? Why would they listen to you? This will help you come up with concrete problems and issues to speak about.
Avoid repetition
It is great to support your idea several times and come back to your main points during the speech. However, it should not sound like beating the air. Do not repeat the same word in a different context over and over again.
Provide examples
Support your ideas with examples. Examples will show the significance of your ideas, goals and intentions. If you are fighting for environmentally friendly goods and services, provide the examples of how our nature is being polluted and destroyed.
Appeal to Facts
Statistical data, real facts, surveys make people believe that you are talking about truly important issues. Do some research on the topic of your speech. Find out how you can change the situation. Discover the main pitfalls and think how to avoid them. Be prepared and fully aware of what you are talking about. That is why collect as many data as you can.
Provide the Solution
In a classic persuasive speech, you tell about a problem and provide a solution. For this reason, in the first part of a speech we tell about facts and evidence of a problem. We picture a situation with all the colours and important details. In the second part of a speech, we provide a solution to the existing problem. Once again, we can rely on other people's deeds. You can compare your solutions to theirs and say why your way of solving the problem is better. Plus, you can always appeal to some famous people's statements and quote them. The audience is better persuaded when they listen to the ideas of someone they like and respect.
Keep it Simple
Simplify your speech. Fewer words you use, clearer your point is. For this reason, do not underestimate the importance of revision. Re-read your speech and cut out the phrases that seem too vague. If you need help polishing your speech, feel free to contact our professional editors. They definitely know a thing or two about excellent speech writing.
Be persuasive
Check out various persuasive techniques to make your speech convincing. Appeal to emotions, to credible information and to logic. This is Plato's technique known as ethos, pathos and logos accordingly.
Structure Your Speech
There should be an introduction to grab the attention. You also need to craft the body of your speech with the main points and evidence that support them. Finally, sum up your ideas with a firm conclusion. Repeat the key points and ideas. Finish you speech with a strong and convincing statement that makes your speech complete.
Believe in yourself and get down to crafting your speech right now. Follow these pieces of advice and you will write an excellent speech.